Corporate
Inventory
Are your inventory reconciliations failing to make sense? Is stock missing? Is there an upswing in theft? It is possible that your company is suffering from opportunistic employee theft. It is also possible that your company is being targeted by a theft to order organisation.
Medical Benefits
Are your group health benefit premiums rising faster than your staff levels? Are you having to reduce the levels of coverage to compensate? You may have a syndicate converting some of your employee's health benefits to cash and costing your company thousands of dollars while depriving those who need the medical coverage.
Industrial Espionage
Do your competitors seem to be ahead of your company? Are your ideas, plans or strategies being employed by your competitors? Your company could be the victim of industrial espionage conducted through your employees or by other means.
Overseas
Are you travelling to a country in which there is an expectation of danger? Many countries in the world have an element of dissatisfied populace that pose a threat to travelling business people.
Fraud Investigations
With a Certified Fraud Examiner on staff, we have access to many tools and a vast level of experience from the ACFE which assist us to conduct fraud investigations for a fraction of the cost that one would expect.
Health Benefits Audits
Through our system of clinic inspections, practitioner interviews and our knowledge and experience of the healthcare system we can work with your insurance carrier to minimise the impact of benefit conversion.
Electronic Counter Measures
Through our referral network, Electronic Counter Measures can be undertaken if there is reason to believe that your company may have monitoring devices implanted on site. It is prudent to have offices swept after the departure of key staff especially if there is acrimony in the separation. This service is not not conducted by Aimsiu Inc. staff.
Close Protection & in Country Security
Through our network of contacts we can arrange for security experts (primarily former special forces) to provide the level of protection necessary for the country in question. This service is not conducted by Aimsiu Inc. staff.
Undercover Operatives Industrial
The infiltration of an undercover operative into an organisation or company with the intent of gathering information pertinent to wrong doing within the company, commonly on the shop floor.
Typically, such an operation is aimed at reducing shrinkage and increasing productivity by identifying individuals or ring leaders who are stealing, organising theft or disrupting productivity through other means. Evidence is collected that allows the company to remove the individuals in question and/or commence legal action.
Undercover Operatives Internal Intelligence
Aimsiu Inc. has years of experience operating undercover operations at a variety of levels including what is commonly known as the "Mystery Shopper". Our staff are all licenced professional private investigators and are trained to observe and report many facets of a client's operation, far in excess of the traditional Mystery Shopper. As a result we refer to these operations as Internal Intelligence.
By posing as a customer, tourist or just an ordinary member of the public, our investigators report on the all areas of the client's operation that are open to the public. Our clients have found this service to be ideal for discovering weaknesses in security, staff dishonesty and customer service levels as well as obtaining positive feedback on excellent staff. The information obtained is then used to tighten or fine tune systems in place to increase profitability.
---
Lawyers
Aimsiu Incorporated was established in 2015, but the staff have been conducting investigations for the legal community for decades. Aimsiu can help strategize, provide logical, practical and cost effective solutions for the legal profession, including (but not limited to):
• Intellectual Property:
1. In use investigations
2. Patent infringement investigations
3. Counterfeit investigations
4. Trademark Investigations
5. Copyright investigations
6. Parallel (gray) market investigations
7. Due diligence
Our IP investigational solutions are designed with the sole purpose of assisting our client to achieve their objectives, including, if required, obtaining the evidence necessary for a Mareva Order and/or an Anton Piller order.
• Insurance:
1. Surveillance
2. Witness statements
3. Witness locates: Locating witnesses can be a time consuming but necessary part of a legal strategy. At Aimsiu we have the experience to trace witnesses within the province, the country and a great many other jurisdictions.
4. OSINT/SOCMINT research
• Labour Law:
1. Workplace harassment
2. Workplace sexual harassment
3. Workplace violence
4. WSIB claim,
5. Suspicion of moonlighting,
6. Breach of employment contract
7. or one of the many other aspects of labour law, Aimsiu can assist.
• Criminal • Civil • Litigation • Due Diligence
Please contact our offices for further information and a free consultation.
---
Insurance
The staff at Aimsiu Incorporated, through many years of experience with respect to all manner of insurance investigations, are well equipped to handle any investigation in the insurance industry. In particular there are specific areas in which Aimsiu Incorporated has unique expertise.
1. Life Insurance & Accidental Death Claims have been a speciality of the staff at Aimsiu since 1993. From a time when an average life insurance policy had a value of less than $50,000 to the current day when multi-million dollar coverage is becoming ever more common, there are few investigators with our level of experience.
Our experience is truly global. From investigating claims made during the two year contestability period, in order to establish the exact cause of death; to travelling to foreign countries to obtain proof that the deceased is really alive. Our investigative results were used to motivate a Canadian Coroner to change a verdict from Undetermined to Suicide. Our investigations have resulted in human remains being exhumed in Europe for further identification. Our investigations have located allegedly deceased persons; alive and well. Our investigations have saved insurance companies millions of dollars.
Aimsiu Incorporated has a network of associates in many provinces of Canada as well as throughout the entire world. We have personally worked with a great many of our associates in their native region and are familiar with the unique challenges they face when conducting an investigation, be it privacy laws in British Columbia or the lack of records in east Africa. Through the use of trusted, known associates, we are able to minimise the costs and ensure the timely delivery of information. We are highly adept at document retrieval, including medical records, across Canada and the rest of the world.
2. Group Benefit Fraud (Health and Dental) effects the people who need the benefits the most while lining the pockets of unscrupulous plan members, practitioners and clinic owners (to mention a few).
Medical fraud in general, has been the subject of many investigations undertaken by the staff at Aimsiu for many years. This has resulted in a well rounded knowledge of many aspects of the medical industry. Our staff have investigated fraudulent practitioners/clinic operations, counterfeit prescriptions, fake doctors, syndicated employee health benefit fraud, opportunistic benefit fraud, pharmaceutical patent infringement, counterfeit pharmaceuticals, and many other health care issues, on four continents.
Our investigations have resulted in numerous arrests and convictions in the field of group benefit fraud as well as motor vehicle related claims fraud. We pride ourselves on finding solutions and recognise that not all group benefit fraud requires protracted investigation, other solutions are available.
3. Property and Casualty investigations. We conduct witness interviews, take statements, liaise with law enforcement, conduct due diligence and background/social media checks to mention a few of many investigative methods used in this area. We can also conduct surveillance if required.
Please call us for further details and your free consultation.
---
Workplace Investigations
In this day and age, everyone is entitled to work in a safe environment, free from abuse (be it mental, physical or sexual) or harassment of any kind. When an employer is made aware of a complaint it is incumbent on the employer to investigate the complaint. The investigation should be conducted in a fair and unbiased manner. Often this is best achieved by utilising the services of an independent investigator. Call Aimsiu Incorporated for your free consultation.
The staff at Aimsiu Incorporated are well versed in the legislation governing employment practises in Ontario and Canada.
---
International
Aimsiu Incorporated can conduct investigations on an international level. We have the experience and contacts necessary to undertake the investigations in person in practically any jurisdiction in the world. We also have associates in many key countries who are qualified and able to complete the investigations on our behalf, if required.
For assistance overseas, please contact our offices for a free consultation.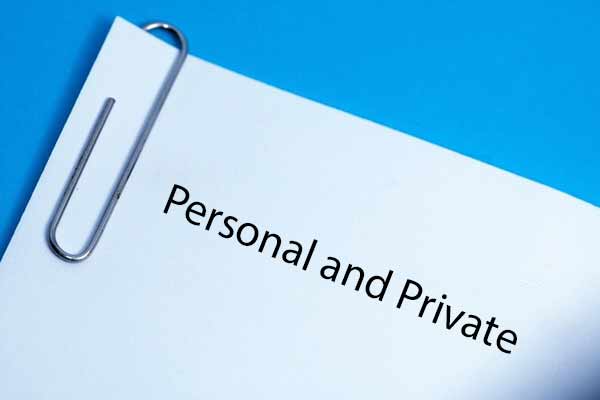 ---
Risk
We are all familiar with the concept of risk; from crossing the road to betting on the horses. Risk comes in many facets and recognising the risk to you or your company many not always be as easy judging the odds at a racetrack.
Aimsiu works with corporate and private clients to identify the primary risks, prioritise the level of the risk and formulate a solution accordingly. A few of the more recognisable areas are:
• New Location?
Company A has expanded and needs a larger warehouse. Sounds straight forward but there are other factors that should be considered. Over and above any considerations with respect to the structural integrity, fire, the health and safety situation; is the area of the new warehouse safe? Can employees travel safely to and from work? Is the area such that even finding employees could be an issue? Aimsiu Incorporated can find the answers and offer solutions. Please call for a free consultation.
• Acquisition?
Company B wants to acquire company C, Aimsiu can assist with due diligence regarding security breaches, industrial/corporate espionage, key personnel location. Please call for a free consultation.
• Executive Travel?
In Canada we generally take our safety for granted. Senior executives often need to travel to areas of the world where it is unsafe to take anything for granted. Aimsiu Inc. can assist. Please call for a free consultation.
• New Markets?
When entering new markets it is important to factor into the equation the socioeconomic situation as the competition and even employee safety, Aimsiu Inc. can assist, please call for a free consultation.